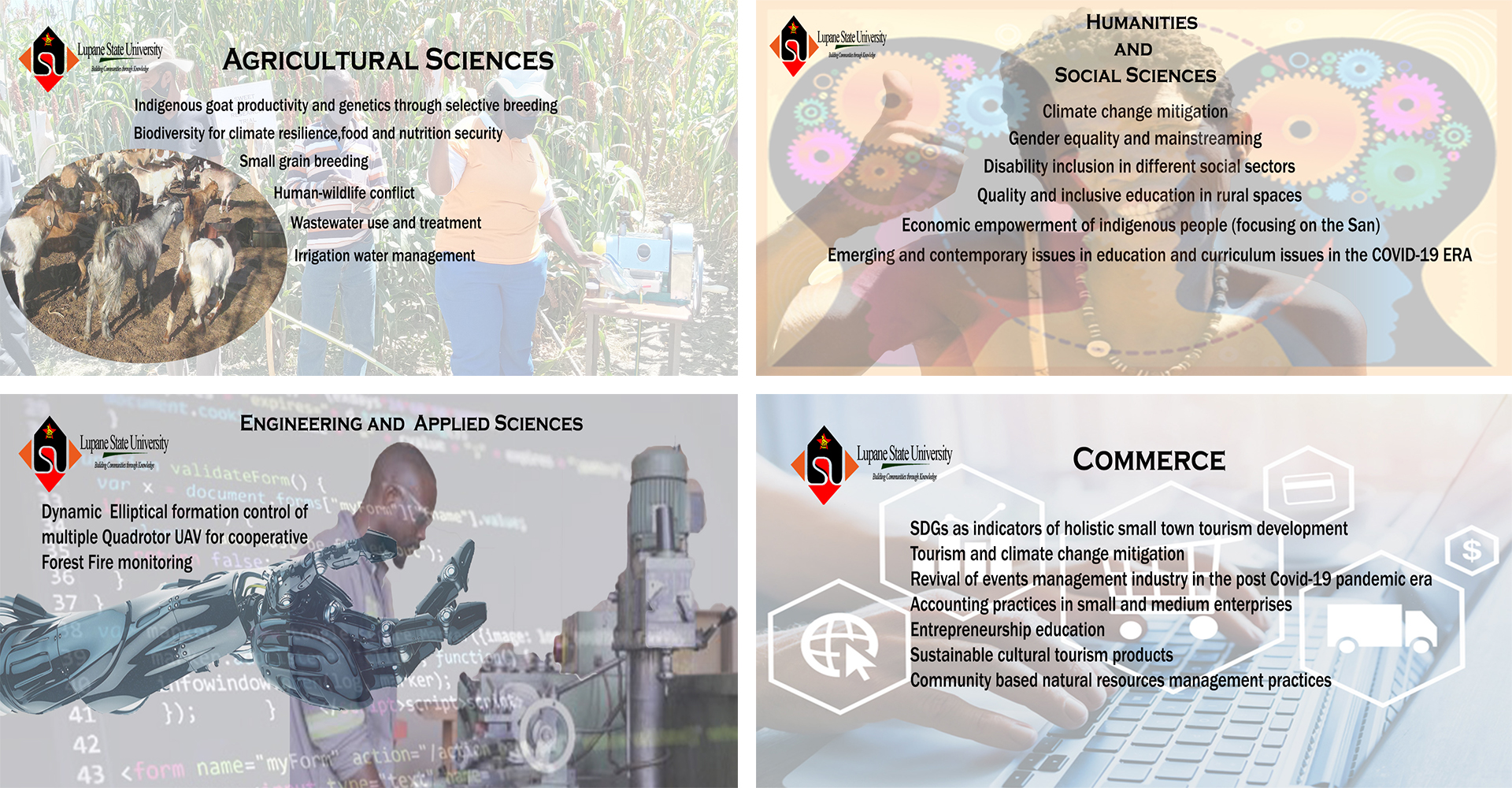 The unit is located in the Vice-Chancellor's Office. The Office's role is to envision, plan, define and implement successful research strategies and infrastructure for the University.
Vision
To be a centre of excellence in research based knowledge, teaching, learning, extension and industrialisation.
Mission
To support and enhance university-wide ecosystem and research excellency where faculties push beyond the bounds of knowledge.
To foster a culture of collaborative and innovative research that produces relevant solutions and knowledge transfer
Responsibilities
To develop a research and extension strategic plan for LSU
To oversee the development and delivery of research related policies and research training for LSU.
To develop a University-wide multidisciplinary, focused research culture and agenda for the University
To promote and foster relationships with key internal and external stakeholders.
To manage the Research Board.
Research Agenda
LSU has fully embraced the Education 5.0 Doctrine by the Ministry of Higher and Tertiary Education, Innovation, Science and Technology Development. Innovation and industrialisation dominated the academic provision space as the Ministry of Higher and Tertiary Education, Innovation, Science and Technology Development continued to emphasise the need for heritage-based education and encouraged universities to take a leading role in the production of goods and services for the nation. Quality Assurance within the University continued to be enhanced across all teaching and non-teaching departments in a bid to guarantee our learners a quality learning experience and environment.Click Here to go the Research Agenda page
Resarch Bulletin
Use Of Climate and Nutrition Smart Germplasm- Prof M Maphosa
RESO Downloads Forms
E-mail reso@lsu.ac.zw
Tel: (0292) 73770/1 Ext. 181